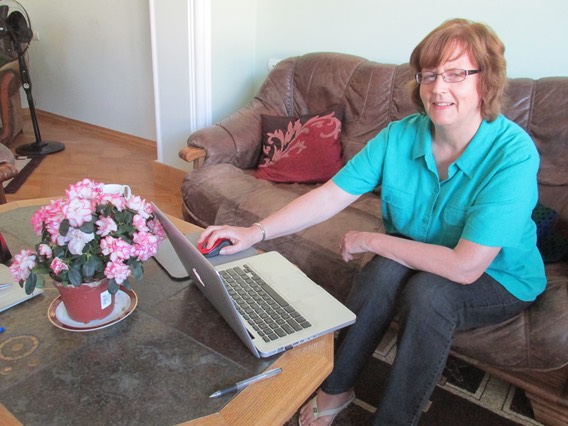 Creating a book--is it like birthing a baby? It took me more than nine months. I learned the mechanics while going through the process. How do you write dialog? You put it down on paper and ask trusted critics if it sounds true to life. How do you create scenes? You dig into the recesses of your brain and imagine daily events that have never been. How do you bring characters to life? You reveal individuality through actions.
Creating a book--do you open a vein and bleed on the page? Certainly you put your all into it. You send your characters through the direst circumstances, the biggest storms, the roller coaster of emotions. You bleed every time you slice out words, listen to critiques, re-work scenes, double check facts, compare scenes for consistency and hear just one more grammar or punctuation correction.
But when you dress it up, find the perfect cover illustration, see the final galleys safely adjusted and hold that proof copy in your hand, it's a gut-wrenching miracle. You can't stop smiling. You want to brag about your baby and show it off to everyone.
Congratulations! It's a book!