The Search
The hills roll and tumble down
To Wadi Kelt.
Azure skies: swallows soar and dip
In wild formation.
It's silent now, but when rain comes
The roar of water sculpts the canyon face
To juts and angles.
Scrub clings there, prickly beard,
Food for goats.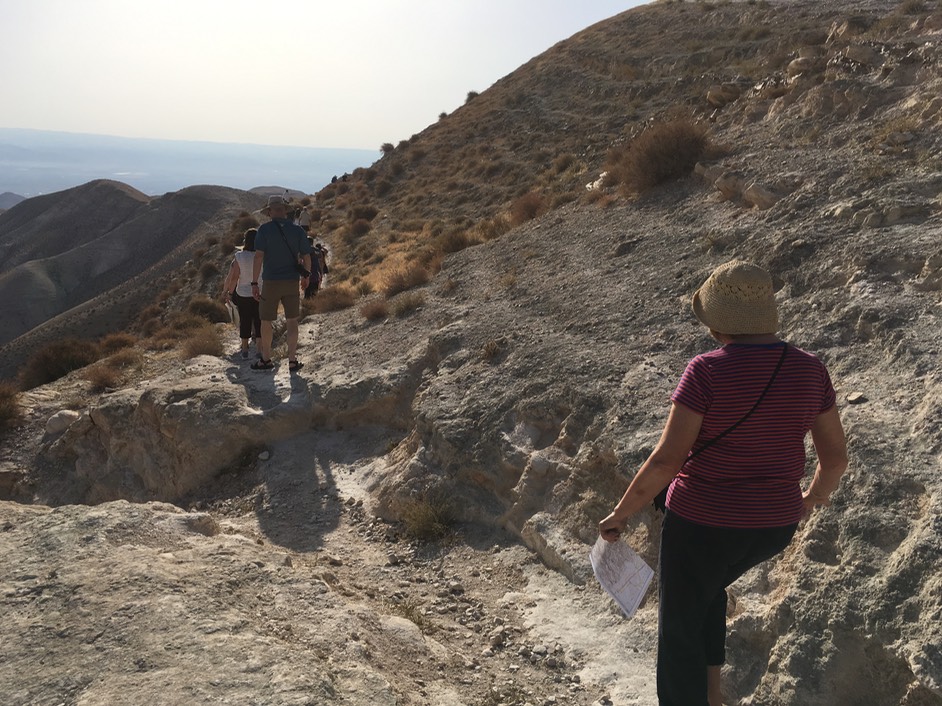 I make my way along the narrow trail,
The only sound the crunch of steps.
God, My shepherd: meet me here,
My wilderness within.
Teach me, guide, protect.
I will wait and listen.    

© Beryl Carpenter June 2, 2016