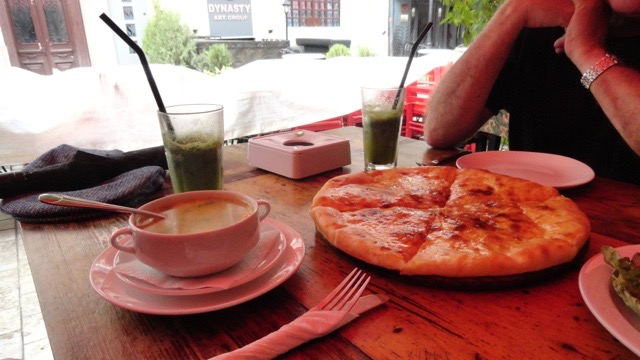 I love the story in Genesis of Abraham receiving unexpected visitors and preparing a feast for them. He put a lot of effort into it and gave his best. If you ever think that hospitality is not that important, remember the times you were cold or tired or hungry and someone welcomed you with a cup of coffee or cocoa. Hospitality heals something inside us. It restores our souls and bodies. We are able to shed the cares of the world for a while. Our hearts open to receive God's love and gentle care.
Psalm 23 gives us a feeling for that:
"He makes me lie down in green pastures. He leads me beside still waters; he restores my soul." A comfortable, safe place to rest is first.
"He prepares a table before me in the presence of my enemies..." Abundant provision even in spite of difficulties is next.
At the end of the psalm David is able to say:
"Surely goodness and mercy will follow me all the days of my life and I will dwell in the house of the Lord forever." The final result: healing takes place. David felt God's tender loving care and came away restored. Nobody does it like God, but when He admonishes us to "practice hospitality," he invites us to participate in extending some of his lavish kindness to others. I want to try. I need the practice.